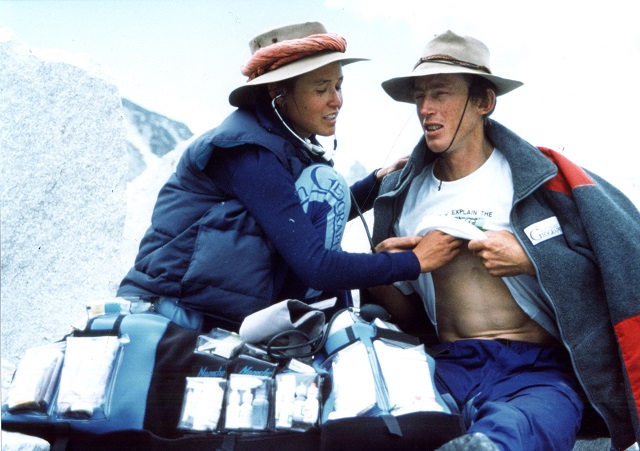 Thursday 10. 9:00 p.m. Teatre CIRVIANUM.
PRE-OPENING SCREENING
EVEREST SEA TO SUMMIT
Michael Dillon. Australia. 1992. 61'
In 1992, thirty years ago, Michael Dillon shot the film Everest - Sea to summit. The documentary became one of the best mountaineering films of all time, winning eight major awards at the mountain film festivals of the time, including the 11th Festival Internacional de Cinema de Muntanya Vila de Torelló.
In 2022, Michael Dillon has been awarded the IAMF Prize (International Alliance for Mountain Film) . For this reason, and also as a commemoration of the 40th anniversary of the BBVA Torelló Mountain Film Festival, the recently edited 16:9 version of this film will be screened.