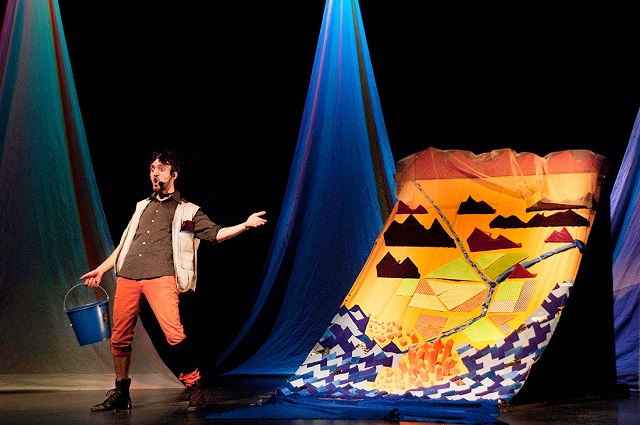 Sunday 13 1:00 p.m. Teatre CIRVIANUM
In collaboration with the Xarxa de Torelló group. Theatre for all the family.
Jordi Font presents
THE STORIES REPUBLIC
You will find an amazing place that sometimes appears and sometimes disappears. A place full of magic, full of freedom: where any story can come true. Taking a walk through the THE STORIES REPUBLIC, you will discover plenty of stories of love, adventures, wars, joy, fear, fantasies... accompanied by climbing geese, patient princesses, artist fish, giant snakes and wonderful flowers. Follow the map and come to discover THE STORIES REPUBLIC where everything is possible!